SHOT BLASTING
Our walk in recirculating shot blast room uses chilled iron grit. Chilled iron grit is capable of removing paint and contaminants quicker than traditional grit blasting. Shot blasting provides and excellent keyed surface for the powder coating to bond to.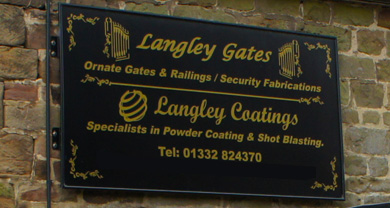 CONTACT US
For a detailed quotation call us on 01332 824370 or use our online contact form.
CONTACT US
Cleaning & Coating
Shot blasted items will need to be quickly coated post cleaning due to the ferrous nature of the shot. A holding primer can be applied to provide adequate protection under some circumstances for short periods of time.
Application
Chilled iron grit is ideal for paint removal, deburring, removing sand from castings, providing a key for painting, scale removal and after heat treatment.